Welcome to the 2023 ASIS Southern Connecticut Chapter
Welcome to the Southern Connecticut Chapter of ASIS International, a part of the original Connecticut Chapter founded in 1956 on the same day that the New York City Chapter received its charter. We became The Southern CT Chapter six years later. In 2022 we celebrate our 60th Anniversary and a renewed commitment to our members. Join us as we each grow professionally, and work in service to our security and life safety missions.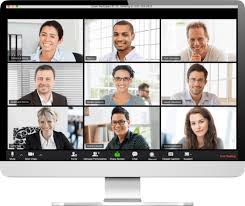 We hope that this website will be your "Gateway" to answers for your security and life safety needs, that it contributes to your professional development, and serves as an outlet to share your ideas, articles, and opportunities.
Click on the Women in Security Button to become part of this exciting initiative. Our Chapter strives to make a contribution to this and to our Young Professionals outreach program. These two seminal efforts are key parts of where we are building our Chapter's future.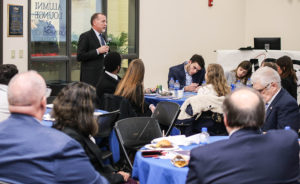 Browse our upcoming Events where you will find many free video conferences including important topics presented by knowledgeable speakers. Our Resources Tab is your key to many important links by category, read timely and informative articles, start conversations, ask questions, and connect with important business partners. Under About Us enjoy our 60 year history through stories and the Timeline feature. In the Member Recognition section see who in our chapter has reached a new milestone with an ASIS credential or award. Or, click on the Career Center Button to find your next opportunity. We are open to your content recommendations and job postings. We support and collaborate with many other ASIS chapters around the world, and in our New England region. Their website links can be found in our resources section.
PUBLISH YOUR ORIGINAL WRITINGS HERE: We encourage submittals of; articles, stories, history notes, and partners, sponsors, speakers and your thoughts about ways to improve our member and guest service. Please forward your articles, comments, thoughts, and suggestions to chair@soconnasis.org .
Chairman's Welcome: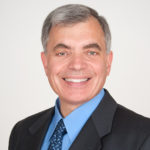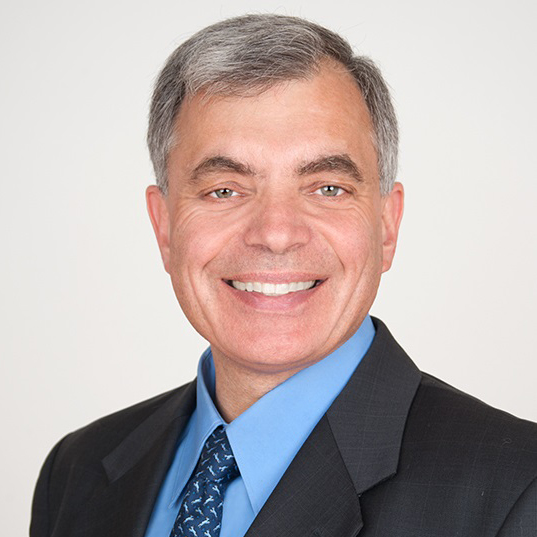 Greetings. We are the Southern Connecticut chapter of ASIS International. This year we celebrate our 61st anniversary – it's my 37th year in the Chapter, yep it's a little different – think "International" for one thing. In 2023 we are a global professional community that is at the very heart of protecting life and property world-wide; people helping people using the best guidelines, standards and information available. See our listed Chapter and Association events and RSVP today.
While we continue to recover from the Covid19 Pandemic each in our own way, we also stand together all across the world with our 34,000 ASIS International members at the heart of the response and recovery, all around the world. Our chapter has been a recognized leader for over 60 years with many members going on to serve at the international board level. We recently were the first chapter to launch a Criminal Justice, IT, Fire Service, and Emergency Management student engagement initiative for internships and ASIS International organization membership at a deeply discounted rate. Learn all about us in our chapter history section where you can read many interesting stories, view innovations such as our international sister chapter initiative, and see Chapter members noted for special accomplishments, or that have served on the international board level.
This website represents a year-long collaborative effort by a dedicated team including; co vice chairpersons Ron Coleman, and Mark Landini CPP, Women in Security liaison Lipsa Panda, past chairpersons Adelino Dos Santos and Chuck Kriewald, and built by our Marine Security liaison Sareth Neak, myself and many other contributors of articles, stories, and partner services. Thank you to all those who gave their time and expertise.
Please take note of the many upcoming worthwhile events, many are at no charge and via convenient web meetings. Every event promises a great take-away for each attendee, knowledge, professional development, and service to others. You can request access for any event by reaching out to co vice chairperson Ron Coleman at: VC1@soconnasis.org  RSVP today.
See you at the next GSX or our next Southern CT Chapter event.
Stay safe, Felix
Felix Giannini, FPE, CPP – Chapter Chairperson 2023
Setting New Standards:
In December of 2019, the Southern Connecticut Chapter held it's regular monthly meeting at The University of New Haven. We engaged over 150 students, introduced them to ASIS, featured a talk "Careers in the Security Industry", and of course fed them a healthy dinner. This first time event is setting our standards for student outreach in our region, and we are sharing our success with chapters around the world. This wonderful event was followed in April of 2021 by a Multi-Chapter on line zoom Student Engagement Initiative covering many universities and ASIS Chapters across New England, where we presented four career paths of four ASIS members and one CJ student research project. Our Chapter is devoted to both Young Professionals and Women in Security development programs.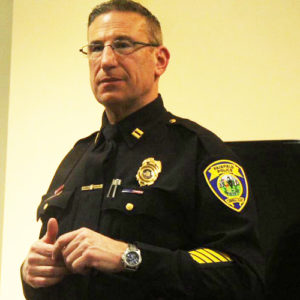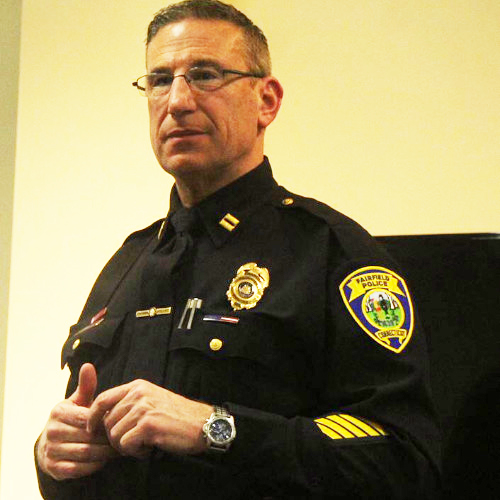 Our program was conceived by our Chapters Law enforcement Liaison Josh Zabin. Now under Josh's leadership, our Chapter will be repeating this ASIS Student Outreach Opportunity at many local Universities. This and more all in service to our Young Professionals. Josh is a great example of how our dedicated leadership team works hard for you. Do you know an expert writer or speaker on legal matters? Please reach out to Josh with your suggestions.
Please visit the Leadership Tab to learn all about this devoted group of professionals. Under each person you have both and email and LinkedIn connection button.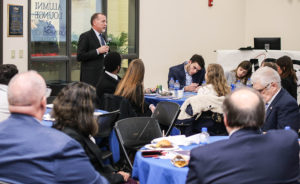 Mark Landini, CPP Speaks to a group of Criminal Justice students at the University of New Haven at a special chapter meeting on campus held in December 2019. See more about Mark in the Member Recognition section. And contact Mark if you know a member that received an ASIS Certification.
Our Chapters Vision for the Future:
January 2021 By Ron Coleman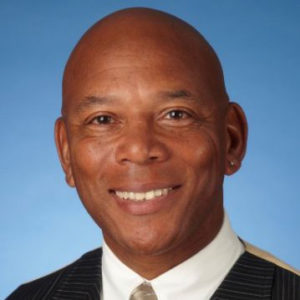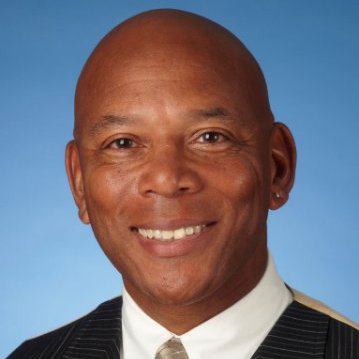 The Southern Connecticut ASIS Chapter is poised to adapt to the many challenges facing us today.  It is fair to say that we must evolve from our standard operating process of having dinner meetings at various locations with relevant speakers and topics.  Although that platform has been successful and rewarding to our members, we see the opportunity to reach even more of our security partners and friends and increase the inclusion of young professionals and women.
To increase our member involvement and attract new members, we will be increasing our use of social media such as LinkedIn, Twitter and Facebook.  We will also offer more virtual meetings and webinars that will allow a greater number of members to attend.  This will also encourage engagement and sharing of ideas without the time and financial commitments associated with physical meetings.
Our meetings have always been timely and focused on value-added subjects, however we want and need to increase the number of security professionals who take advantage of these sessions and also earn CPE credits.
Another initiative that we will be incorporating is the use of our website as a resource for information and data sharing to our members.  This includes relevant sponsors, resources and employment information.
Finally, we are looking beyond our local chapter to connect with other regional Chapters and our Sister Chapter in Italy to engage, share and support the dissemination of security related topics and information on a regional as well as international level.
Our Chapters Geographic Region: