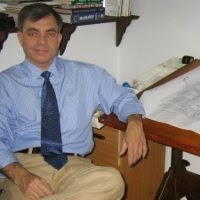 By Felix Giannini FPE, CPP
Felix is the current Chairperson and 35 year member of ASIS Internationals Southern CT Chapter, he is currently working on a masters in emergency management.
NASA has developed software tools that provide accurate modeling and simulation methods that tackle the toughest science and engineering challenges to expand our knowledge of Earth. And, talk about tax dollars at work, NASA has been disseminating that knowledge freely to the business community through its publication "NASA Tech Briefs" for more than 50 years. In the most recent issue of NASA Tech Briefs, we learn that a team at NASA's Jet Propulsion Laboratory and the University of California at Irvine has developed open-source Ice Sheet System Model software to assimilate remote sensing data into projections of the ice / water mass for both Greenland and Antarctica.
As reported by NASA: the 2016 total summer melt extent area (the sum of surface melt area for each day for June, July, and August) was 36 million square kilometers (13.9 million square miles), tenth largest in the 1978 to 2016 period (tied with 2004). This past summer Greenland also experienced new areas of dark ice in isolated patches along the southeastern coast.
Near the village of Tasiilaq, a strong positive melt-day anomaly exposed a large area of darker deep ice, and a weather station there reported the warmest summer on record since 1895. NASA's "Operation IceBridge" is producing an accurate and physically consistent bedrock topography of the Greenland ice sheet.
The emergency response, higher education, and risk management communities have a responsibility to prepare the world for this risk. We provide the pressure on our collective governments at the local, state and federal levels to mitigate the impact that sea rise will have on our residential, commercial and government infrastructures.
Airports, interstate roads, rails, harbors, utilities, critical industrial and commercial infrastructure are all at risk due to their proximity to the coast and near sea level elevation. The cost associated with hardening our critical infrastructure against sea rise will be staggering. Unless we begin today, we will never be ready in time to advert social and financial disaster.
Preparation equals jobs and much needed economic stimulus. It is the critical to social stability as large populations will inevitably be forced to relocate. Sea rise is the greatest risk we face today, and the greatest opportunity for evolving our public and private sector partnerships.
We are the front line, we have the knowledge and the leadership skills to prevent the inevitable sea rise from becoming the greatest catastrophe in mankind's history.
Felix Giannini, FPE, CPP
About Felix:
I love working in the life-safety, electronic, and physical security world. I also care greatly about business continuity program development, especially in the light of our global community and the greatly expanding weather and environmental related risks. I can be reached at felix@lexcosecurity.com .