Do Your Products or Services support: Security, Life Safety or Emergency Management? Sponsor our Chapter Wesite and Share Best Practices.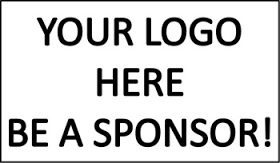 Companies and individuals may become Sponsors of this website and the chapter in support of our efforts to deliver the highest quality experience and the greatest possible takeaways for our members and visitors in all aspects of our program.
Sponsorship Includes:
Listing on website with up to 75 words description, logo and hyperlink on Sponsorship Page for a period of one year.
Site Meeting Table includes five-minute introduction post meeting or Web Meeting Spotlight includes five-minute introduction post meeting
All listing and presentations must not be of a direct solicitation nature and focus on solutions to security and life safety challenges. We appreciate informative content to build our members knowledge and skills. All sponsorship must be approved by the Board of ASIS Southern CT Chapter.
Sponsorship Rates (Plus any Applicable Taxes):
ASIS Members Rate – excludes dinner cost for site meetings: $250.00
ASIS Non – Members Rate – excludes dinner cost for site meetings: $350.00