All are welcome to the in person and online events of The Southern CT Chapter of ASIS International. Register for each of your professional development opportunities today!

September 27 through 29 join us in person or online at the GSX conference in Orlando Florida.     Many of our Chapter members will be participating in this not to be missed event. Learn more at www.asisonline.org . And then join us for a GSX recap and takeaway meeting on October 14th at 7PM where several of our Chapter members who attended educational sessions will share their takeaways – RSVP today. Click Here for the October 14th Chapter Zoom Meeting Registration Link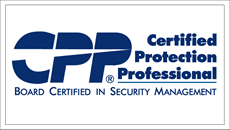 Click Here for September 29th CT Chapter ASIS CPP / PSP Certification Study Program Information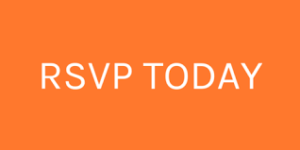 October 14th at 7PM EST Join us for a Special GSX Takeaway and Recap Zoom Meeting covering many of the GSX educational seminars by Chapter GSX conference attendees. Hear from Felix Giannini, Josh Zabin, Don Schumacher, Ct Chapter's Mark Landini, and many more…
Click here to RSVP for the October 14th Chapter Zoom Meeting Registration Link
October 26th at 1 PM Southern CT ASIS presents a WIS / YP Special Zoom Meeting – Topic to be announced.
Click here to RSVP for our October 26th zoom meeting.
November 11th at 7 PM A regular Chapter business zoom meeting
Click here to RSVP for our November 11th zoom meeting.
November 30th at 1 PM Southern CT ASIS presents a WIS / YP Special Zoom Meeting – Topic to be announced.
Click here to RSVP for our November 30th zoom meeting.
December 9th at 7 PM A Special Holliday Chapter In-Person meeting with a Toy's for Tots Toy Drive. Please bring an unwrapped holiday gift for a child in need
Click here to RSVP with Ron Coleman Co-Vice Chair for our December 9th Holliday IN PERSON meeting.
Thank you, and please stay safe!
---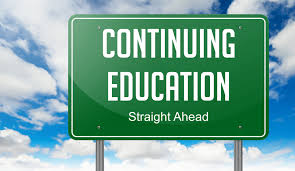 RECENT PAST SOUTHERN CONNECTICUT CHAPTER MEETINGS AND SPECIAL EVENTS:
On April 27th at 7PM EST we hosted:
A Student and Young Professionals Special Multi-Chapter New Super Career Launching Event
Students; Learn About ASIS and your Local ASIS Chapters; Boston, Connecticut, Rhode Island, Southern Connecticut, Hudson Valley, more Chapters everyday
A Young Professionals Multi ASIS Chapter Webinar for CJ Student s; ASIS will accelerate the launch your new security career with Four Special Guest Speakers and a Focus on University Students: Building your Security Career through: ASIS International Mentors, First Jobs, and Associations.
This program is an open invitation and outreach to all universities nd their students, with four great speakers career stories, A new ASIS Mentor Program, A featured Student ASIS Website Research project, and we focus on helping Criminal Justice, Security, and emergency Management University Students
March 30th 7PM EST A Special One CPE Credit Class
Leveraging LinkedIn for Professional Business and Personal Branding – with a deep Focus on the Security Industry, Law Enforcement, and Emergency Response Professions. Presented by:
ASIS LinkedIn Expert Sandra Long
Click Here to RSVP : Southern CT ASIS Chapter Zoom Webinar Registration
Click Here to watch Sandra Long's TED Talk
February 23rd 7PM EST A One CPE Credit Webinar Event
Integrating Fire and Mass Notification Systems with Security, BMS and SCADA Systems with an Expert Panel from Fire Alarm Engineering, Security and IT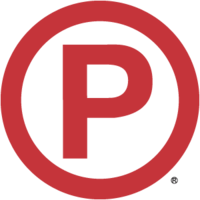 Learn how these new fire alarm IT and communications technologies can take occupant and property protection to a new level in harmony with you overall Business Risk Mitigation and Response Programs
Click Here to RSVP : Southern CT ASIS Chapter Zoom Webinar Registration
---
November 12th at 7PM EST for one hour
The Connecticut Intelligence Center
CTIC – A Virtual Tour
YOUR INTELLIGENCE RESOURCES
 

CT State Police Detective and CJ Professor Mike Kowal will discuss the capabilities of the Connecticut Intelligence Center.
Introduction by Chapter Law Enforcement Liaison
Ret. Captain Josh Zabin
The CTIC Fusion Center:
Homeland Security Intelligence gathering in Connecticut is conducted through the state fusion center known as the Connecticut Intelligence Center Unit (CTIC). Fusion centers operate nationwide across all levels of government for the receive, analyze, gather, and share threat-related information. CTIC includes a co-located team of federal, state and local partners (including DESPP, Department of Correction, Connecticut National Guard, Federal Bureau of Investigation (FBI), United States Coast Guard, Office of the United States Attorney, federal Department of Homeland Security, and municipal police).
CTIC collects, analyzes and disseminates both criminal and terrorism-related intelligence to law enforcement officials throughout the state, and pertinent vetted information to authorized and appropriate agencies within the first responder and private sectors. CTIC staff includes 5 regional intelligence liaison officers (corresponding to the 5 DEMHS regions). CTIC operates under a privacy, civil rights, and civil liberties protection policy.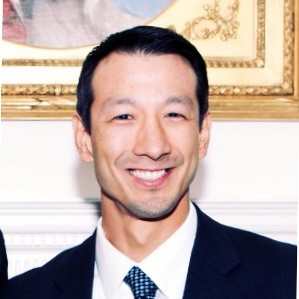 Mike Kowal"s Bio: Experienced investigator with a demonstrated history of working in the federal and state law enforcement industry. Skilled in Positive and Counterintelligence Operations, Insider Threat Mitigation, Emergency Management, Law Enforcement Operations, Risk Analysis, Joint Operations, and Professional Mentoring. Strong military and protective services professional with a Master of Arts (M.A.) with Honors focused in Intelligence Studies from American Military University.
---
The Changing Face of Security & Continuity of Hospital Care in the Covid-19 Era – Bonnie Michelman CPP, CHPA
ASIS members earned 1 CEU Credit
Held on October 15th at 3 PM EST 90 minutes:
Speakers: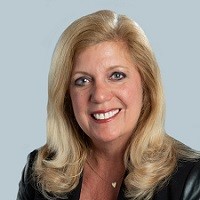 Bonnie Michelman, CPP, CHPA, Security Director, Mass General Hospital
Bonnie's Story: Bonnie Manages security of patients, staff, visitors, facilities, and assets of a 28,000+ employee institution with more than 100 buildings, 130 satellite sites, and budget of $40+ million. Staff of 350 includes a licensed police department. She has Driven aggressive transformation of a failing security operation to a best-in-class organization recognized for its broad skill base, productivity, and distinctive culture of proactivity and commitment. Integral to MGH's mission, its senior staff (many are national award winners and professionally certified) are involved in diverse, senior-level, hospital-wide initiatives. With high employee morale, the organization has 5% employee turnover and a vastly expanded scope of services.
In 1996 job scope expanded to include role as CONSULTANT/COORDINATOR to Partners Healthcare, MGH's parent organization (12 hospitals and 100,000+ employees) and charged to create synergy, standards, and collaboration across the security organizations of its 12 hospitals. Improved economies of scale and return-on-investments by propagating standards, training, and risk mitigation.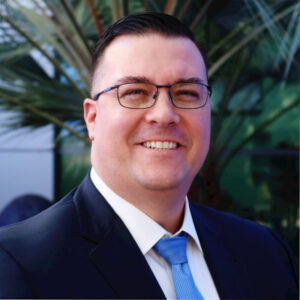 MARK REED, CHPA
Mark is currently the Director of Support Services at MLK Jr. Community Hospital in Los Angeles, CA overseeing Security, Safety, Emergency Management, PBX, Parking, and numerous programs. He previously was the Security Manager at Huntington Hospital in Pasadena. Mark spent 15 years working in Law Enforcement at various Federal, State, and local correctional facilities. Mark was also Honorably Discharged after serving 8 years in the United States Army.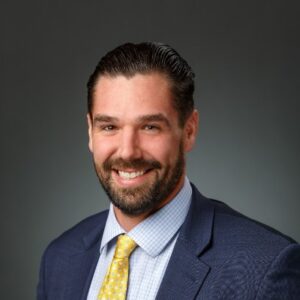 JONATHAN WESTALL, CHPA, CPP, PCI
Jonathan is currently the Vice President of Ancillary Services at MLK Jr. Community Hospital in South Los Angeles. He previously held multiple positions at Huntington Hospital in Pasadena including Manager of Security, Director of Security, and finally Director of Support Services. Prior to working in the acute care setting, Jonathan oversaw Security, Emergency Response, and Parking operations for Sony PlayStation and its subsidiary groups across the United States. Jonathan spent 8 years working in various Federal, State, and local correctional facilities where he oversaw security operations. 
Moderator: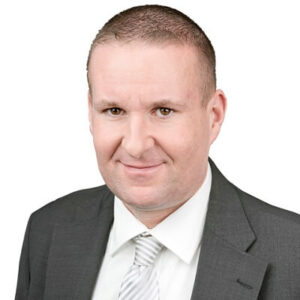 Kevin Stranahan, CPP, PSP, PCI, Security Manager, St. Vincent's Medical Center
In 2001, Kevin Stranahan, CPP, PCI, PSP, was serving as a police officer for the New York City Police Department. Stranahan interviewed at Mohegan Sun and was promptly hired. From 2002 until 2008, he held supervisory security roles at the Mohegan Sun and for Omni Hotels in New Haven, Connecticut. In 2008, he assumed the role of security coordinator at St. Vincent's Health Services in Bridgeport, Connecticut. Now a security manager, he oversees a team of nearly 50 proprietary security officers.
On September 29th 2020 we hosted an informative GSX + Show Lookback. Chapter show participants shared their experiences with ASIS Director of Communications Andy Cutler in a lively discussion.
This Zoom meeting featured all of our Chapters full show sessions attendees; Lead by chairperson Felix Giannini fellow chapter members Adelino DosSantos, Mark Landini, and Lipsa Panda shared some of their interesting and informative personal notes from the many educational sessions which they participated in. The meeting was interactive through the zoom chat platform.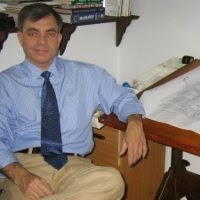 Host: Felix Giannini FPE, CPP Chapter Chair – Felix has been as ASIS member for well over 35 years and has attended many of the past ASIS International GSX events. Felix currently serves as Chapter chairperson.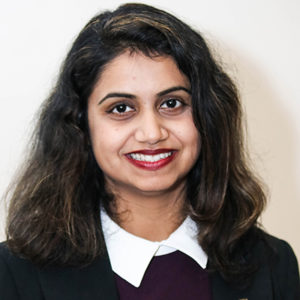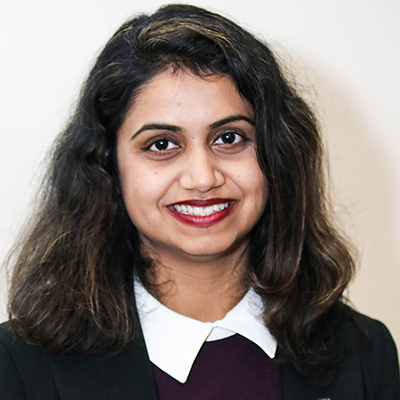 Host : Lipsa Panda – winner of the SoConn ASIS Chapter free GSX + pass for her excellent contributions to our Chapter in the first half of 2020. Lipsa will reported on
---
Our Past September Regular Meeting plus a GSX Plus Show Primer
At our first of two September zoom meetings Mark Landini CPP took the spotlight as our speaker for this Southern CT ASIS Chapter as he gave us all a preview of the upcoming ASIS International GSX Plus world security conference. If you missed the meeting please find the full video on our newly updated ASIS SoConn YouTube Channel. At this meeting we also introduced upcoming meeting topics, and Co-Vice Chair Ron Coleman spoke about the Threshold Security Sponsored October 15th as well as the launching of our new YouTube Page and video archives.
Felix Giannini CPP Chapter Chairperson
Link to the ASIS Southern Ct Chapter GSX Plus Pre Show Primer Video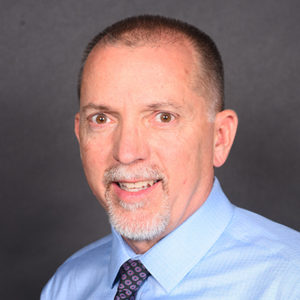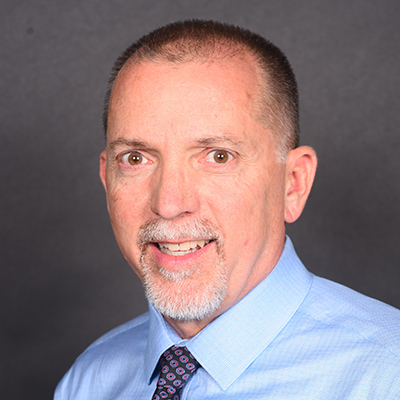 Featured Speaker: Mark Landini, CPP – Chapter Co-Vice Chair
Mark, will lead our attendees in an exploration of the upcoming ASIS GSX + super event. We can hear all the details and be better prepared to reap the benefits of this world-wide security learning, networking, sharing, career building opportunity. Our chapter will play a strong role in bringing this to both our own and our fellow sister chapters members.
Experienced Adult Probation Officer with a demonstrated history of working in the government administration industry. Skilled in Law Enforcement, Intelligence, Physical Security, Criminal Investigations, and Counterterrorism. Strong military and protective services professional with a MS focused in Security Administration from University of Detroit Mercy.
Our Past August 25th WIS event: Elevate Your Career with Networking:
Lorraine's Success Story
An ASIS Women in Security Keynote Q & A Event Featuring:
Lorraine Consiglio Global Security Director of Cigna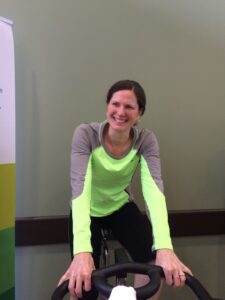 Speaker Bio: Lorraine has been a member of the Cigna Global Security Team for over 25 years.  As a manager, she shares responsibility for the physical security of the Cigna population and company assets. In addition to engaging in executive protection, facility security surveys and business continuity planning, she designs and delivers security awareness education programs, influences security policy and practices, and investigates reports of criminal behavior of employees in and outside of the Cigna workplace
Prior to working with Cigna, Lorraine was a Special Agent with the U.S. Secret Service (1984-1995), providing physical protection and logistical planning for U.S. Presidents, Vice Presidents and foreign dignitaries. Additionally, she conducted fraud, counterfeit and threat investigations relating to U. S. Treasury violations.
Lorraine has traveled extensively throughout the U.S., Asia and Europe in the course of her career. She has also participated in security planning for an Olympic Games sponsor, and is a member of the Association of Agents of the United States Secret Service (AFAUSSS) and American Society of Industrial Security (ASIS International).
Lorraine earned her MBA at the University of New Haven, CT, and her Bachelor's Degree in Criminal Justice at SUNY College of Technology, Utica, NY.
Lorraine will be interviewed by our Chapter's Women in Security and Young Professionals liaison Lipsa Panda MBA, bring your questions and grow in your profession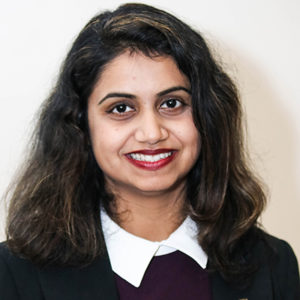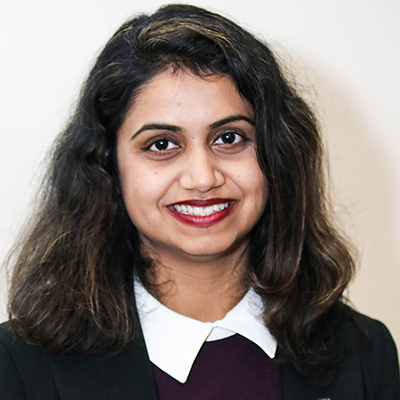 Please reach out to our Chapters Women in Security, and Young Professionals Liaison Lipsa Panda with any questions, comments, or suggestions for any ASIS International Women in Security (WIS) or Young Professionals (YP) matters. Lipsa is looking for new topics and speakers to help our Chapter bring this important initiative forward. Email her today.
Past July 28: Community Policing and Use of Force – The framework of a modern police officer. ASIS Young Professionals Keynote Q & A Event
Learning objectives:
Defining police work as a profession not just a job.
President's Task Force on 21st Century Policing-
The oath of office and how that applies to community policing
Define Protect and Serve
Understanding the profession through the framework of scholar, statesman, and guardian
The importance of capability development
Understanding the price of incompetence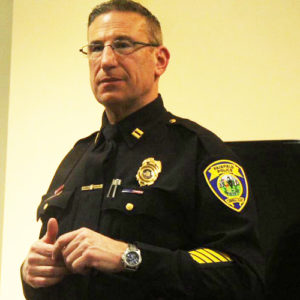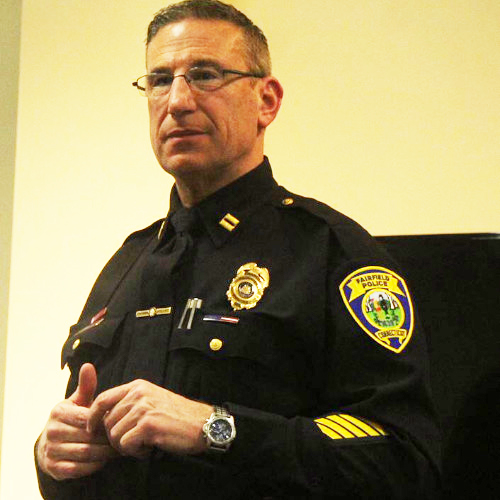 Please join us for this special ASIS Young Professionals seminar Led by our Chapter board member Al Sparaco CPP of Baker Street Associates, and Keynote speaker ASIS member Josh Zabin. Josh is the Law Enforcement Liaison for the Southern Connecticut Chapter of ASIS International. Josh will answer a series of topic centric questions, and through Lipsa participants will be able to make comments and ask additional questions.
Speaker Bio: Joshua Zabin:  Josh is a retired Captain with the Fairfield Police Department who served 32 years in law enforcement. Josh is a certified police instructor who has also chaired town committees and regional nonprofits. A member of ASIS International, Josh is an established leader with a strong vision for community outreach and has partnered with universities and community groups on strategies to reduce off-campus conduct issues.
Past July 16, 2020 Monthly Chapter Meeting with Keynote
Topic: Covid-19 Supply Chain Challenges from Manufacturing to your Office and Home.
In this information packed zoom meeting Mark Gaudette, CPP lead a discussion of the interruption and pressures on the supply chain during this current and future Pandemics and how it will impact your buying habits now and in the future.  We learned how to better prepare for the next event both in the office and at home.
Mark's Bio: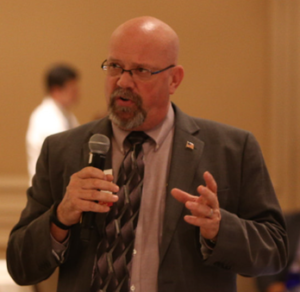 Mark Gaudette, CPP, CFI, LPC is a Board-Certified Security and Asset Protection Executive with extensive experience in all aspects of retail and physical security. He is the Director of Asset Protection for an independently owned supermarket chain doing business in New England. Mark frequently presents at national trade conferences as a subject matter expert in Asset Protection and Security.  He serves as ASIS Senior Regional Vice President, and on the ASIS Retail Asset Protection Council/ Community.   Mark is the principle at Lismar Associates, a security consulting firm providing a wide range of security, protective services and training for their client organizations.
Our Past June 30, 2020 a Women in Security Keynote Event.
Topic: Cybersecurity in the Age of Pandemic
Topic Highlights:
What is Cybersecurity in the Age of Pandemic?
Current legislation on cybersecurity and data privacy
Defining exploits, vulnerabilities, and backdoors
The New Global threat landscape – How to protect your company
Understanding supply chain responsibility
Importance of lifecycle management and account/password policies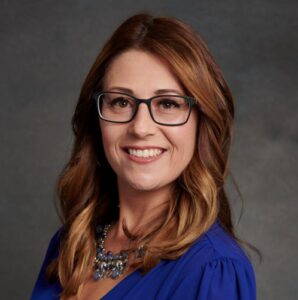 We are proud of this this special Women In Security (WIS) seminar Led by Lipsa Panda MBA, CISA our chapters WIS Liaison, and Keynote speaker ASIS member Antoinette King, PSP, and she is Chairperson of the Hudson Valley, New York ASIS Chapter – Antoinette answered a series of topic centric questions, and through Lipsa participants were be able to make comments and ask additional questions. Speaker Bio: Antoinette is a Board Certified Physical Security Professional (PSP). She has an Associate's Degree in Criminal Justice, Bachelors of Science in Managing Security Systems, and is currently pursuing her Master's Degree in Cybersecurity Policy and Risk Management.
Antoinette actively participates in many industry associations. She is an active member of ASIS
holding positions as Chapter Chairperson of the Hudson Valley Chapter, member of the Women
in Security (WIS) Global Council, member of the WIS Publications Committee, and WIS
Strategic Alliance Committee. Antoinette is also an active member of the Security Industry
Association (SIA), serving on the Ethics Working Group, Data Privacy Advisory Board, and the
Cybersecurity Advisory Board, and is a member of Women in Cybersecurity (WiCys).
Our Past June 11, 2020 Meeting: The Future of Emergency Response – Pandemic, Technology, Security, and the NFPA Codes
"With All of the Disruptors in Our World, How Do We Anticipate Future Needs?" Speaker Wayne Moore, PE
 Topic Highlights:
A Mass Notification System is not just Another System

Cybersecurity Impact on the Code and Systems

The Pandemic Changes to our World:     Remote Inspection

NFPA 241 – Be Prepared!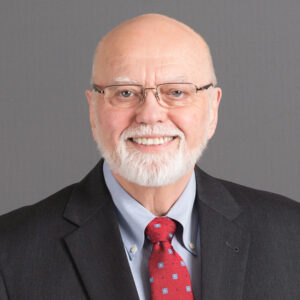 With NFPA code expert Wayne Moore as the speaker
 Wayne is a licensed professional fire protection engineer, is a Vice President with the fire protection engineering and code-consulting firm, JENSEN HUGHES and is located in the firm's Warwick, Rhode Island office.
---
Our Past May 26, 2020 event: Social Stigma for Women in work life balance. A Women in Security Event. Thanks to Lipsa and Marti!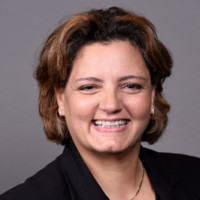 Please join us for this special Women In Security (WIS) seminar Led by Lipsa Panda MBA, CISA our chapters WIS Liaison, and Keynote speaker ASIS member Marti Katsiaras PSP, CHPP, MSyl the Global Manager, Public Safety and Physical Security at ADP, and she is the Chairperson of the Toronto CA ASIS Chapter – Marti will answer a series of topic centric questions, and through Lipsa participants will be able to make comments and ask additional questions.
---
Our past May 14th, 2020 meeting topic was : COVID 19 Pandemic Response to Recovery – Thank you Jeremy Prout!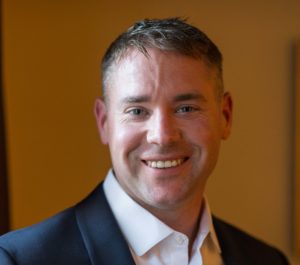 Jeremy Prout, CPP Regional Security Manager at International SOS
We learned from the international expert on security department response, recovery, and preparation in the face of global pandemic.
Bio: Jeremy Prout, Regional Security Manager, East Region, International SOS and Control Risks
 As Regional Security Manager, East Region for International SOS and Control Risks, Jeremy is responsible for providing travel security assistance and assessments for clients in the Eastern United States. Prior to joining International SOS, he served as a Security Manager for several premier organizations. Jeremy served for 6 years as a Marine Corps Officer, specializing in overseas security, training, and risk management. Jeremy holds an M.S. in Global Affairs from Rutgers University and is a Certified Protection Professional, Board Certified in Security Management.