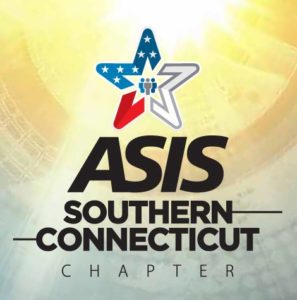 The Southern CT Chapter of ASIS International is hosting a Law Enforcement Recognition Luncheon May 24 – 11:30 AM to 2 PM . This new program is part of our 60th Anniversary year long celebration. This program recognizes four local police department honorees by featuring their individual acts of service above and beyond the call of duty.
May 24th at 1 PM EST Law Enforcement Recognition Luncheon at Smith Richardson Club House in Fairfield – Celebrity Master of Ceremonies to be announced. Come honor Four Law Enforcement Officers for their special contribution to their community. Interested in sponsoring a table? For additional information please email: Chair@soconnasis.org $ Only $45.OO per seat, Sponsor a Table of * for $ 360.00 
Click to Register by email   Please use this Subject Line: RSVP for May 24 Law Enforcement Appreciation Luncheon And include full name and contact info in your email, it will be sent to Co Vice Chair Ron Coleman, who will acknowledge your reservation.